Useful Links @ Cheltenham Motorcycles
Below are a selection of links to various companies and services Cheltenham Motorcycles feel will be a benefit to our customers.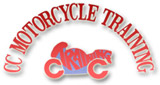 C.C. Motorcycle Training is based in the heart of the Cotswolds, Cheltenham, Gloucestershire and registered by the Driving Standards Agency (D.S.A.) as one of their Approved Training Bodies - Visit Now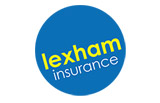 Lexham Insurance lead the way in Insurance services. They compare insurers to offer you the best deal possible motorcycle, moped & scooter insurance and much more - Visit Now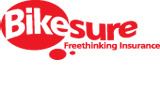 With policies insuring everything from enduros to superbikes, custom bikes to street fighters and with fantastic prices for both young and experienced riders, Bikesure has the perfect cover for you. For best Bikesure rates call 0800 089 8070 and quote reference G3951 - Visit Now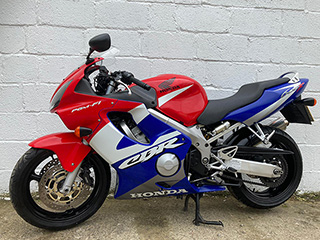 Honda CBR600F
2002 (02) Model
11,115 Miles

This is a great looking Honda CBR600F finished in Red/White/Blue with only 11,115 miles on the clock. With F.S.H, A.B.S brakes, rear wheel hugger, Scorpion End Can, HISS immobiliser, both keys and stamp...